New Products Zone
Visit this special showcase and discover products launched after September 2021 by APCO 2022 exhibitors.

OSA 5422
Booth #NPZ 1
Our OSA 5422 is designed to assure robust and secure timing with any mission-critical infrastructure. Combining multiple methods to protect from GNSS/GPS jamming- and spoofing with highly efficient backup opportunities makes our EdgeSync+ solution the benchmark for critical infrastructure and safety network timing.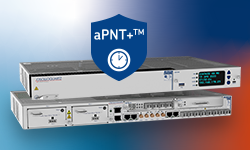 ---

Paladin™ Cloud 
Booth #NPZ 2

SecuLore's Paladin™ Cloud meets the demand for continuous, extensive cybersecurity threat detection within cloud and hybrid infrastructures. This new approach provides better visualization of the threat landscape 24x7x365 by taking the patented Paladin™ cybersecurity monitoring technology and virtualizing it for cloud and hybrid network environments with full forensic captures.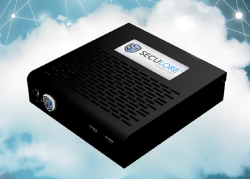 ---

RDS ECHO
Booth #NPZ 3

Introducing the RDS ECHO by Expedition Communications. The RDS ECHO (Emergency Communications Hub Operating system) is a first responders' best option for diverse Emergency Communications on the Pause. The briefcase-based design is unique in its configuration in that it offers true dual-cellular bonding, Wi-Fi 6, WAN-3 and satellite comms in one kit. + many expansion options.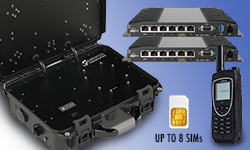 ---
RadioHub 
Booth #NPZ 4

RadioHub P25 Live Networking Demonstration. A P25 conventional network solution designed by the industry's first configuration tool. Validation of your radio network design in a few hours dramatically reducing implementation and response times, save time and money risk free. Finally, a resource and budget friendly solution!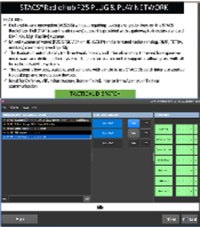 ---

GeoComm Vertical Location Services
Booth #NPZ 5

Due to recent regulatory and industry developments, ECCs are now receiving raw z-axis measurements of cellular 911 calls. GeoComm's new Vertical Location Service provides the missing link to make these raw measurements actionable for reducing response times by converting them into dispatchable street addresses, floor levels, and 3D building maps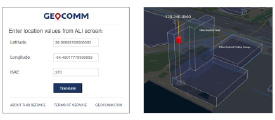 ---

Carbyne APEX
Booth #NPZ 6

Carbyne APEX is a cloud-native mission-critical call management platform that provides emergency call centers with patented live video, silent instant messaging, text to 9-1-1 compatibility, (IoT) data aggregation, real-time speech transcription, on-demand device-based caller location and more. A scalable solution bringing contact centers into the present and beyond.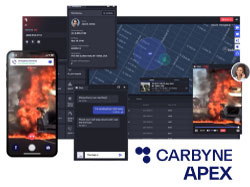 ---

KENWOOD Viking VP8000
Booth #NPZ 7

Multi-Band | Multi-Protocol I Mission-Critical Portable Radio. The KENWOOD Viking 8000 series Multi-Band, Multi-Protocol portable is specifically designed for today's public safety agencies with advanced features and ergonomics to meet the first responder's mission critical operational needs.