Wellness Program
Be Strong, Be Healthy, Be Happy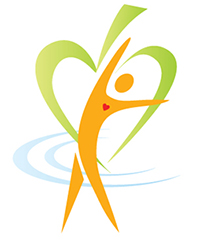 Our evolving Wellness Program will continue to focus on your personal health journey. It is designed to inform conference attendees, exhibitors and family members of registered attendees of the various aspects of health, which include physical activity, nutrition and stress management. These interactive sessions will focus on information and solutions to help you be and feel your best.
There is no additional cost to participate in these sessions.
Guided Meditation Session
Wednesday, August 10 | 7:30 a.m. – 8:15 a.m.
Anaheim Marriott, Platinum Ballroom 9
This guided mediation session is the perfect way to ease into your morning with a calm, relaxing meditation sure to leave you centered and ready for the day ahead. This session will teach you practices that will help you cope with stress, reduce negative emotions, and increase resilience.
Presented by: Luz Martinez, Founder of Dispatch Wellness
APCO International supports the importance of health and wellness tailored programs, education, and events that are designed to help cultivate mentally and physically healthy professionals in the public safety communication industry. Make sure to check out these areas at conference where we have additional health and wellness sessions.
Professional Development Sessions
Make sure to check out the different sessions in our Wellness in the Emergency Communications Center track. CEU's are available.
Think Tank Sessions 
Don't miss our dedicated Think Tank session on meditation that will teach you about the benefits of mindfulness techniques.
The wellness programming is proudly sponsored by: