Wellness Program
Be Strong, Be Healthy, Be Happy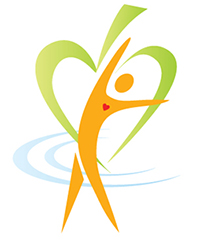 Our evolving Wellness Program will continue to focus on your personal health journey. It is designed to inform conference attendees, exhibitors and family members of registered attendees of the various aspects of health, which include physical activity, nutrition and stress management. These interactive sessions will focus on information and solutions to help you be and feel your best.
There is no additional cost to participate in these sessions.
Fun Run/Walk
Sunday, August 7 | 7: 00 a.m.
Anaheim Convention Center, Grand Plaza

Lace up your shoes and get ready to run or walk for wellness! Enjoy the California crisp morning air and get moving to start the week off right. Participants will follow a course around the convention center campus for approximately 3 miles.

Signup Information
Signup is free for all attendees and exhibitors and information on how to sign up will be sent out in the July Attendee Newsletter. You must register in advance by August 4 to confirm your spot. We will not be able to accommodate onsite signups. This race is limited to the first 150 registrants.

Race Bib Pickup
Race bib pickup is on Saturday, August 6 between 1-6pm at the Fun Run/Walk table in the lobby of the convention center near registration.

Timing
There will be a digital clock at the start/finish line so you can note your finish time. We will not have an official recorded time (this is a FUN run/walk after all).

Course
The course is two loops for approximately three miles. While it is a flat course, the City of Anaheim will not be closing roads, so all runners will need to remain on sidewalks and adhere to all pedestrian laws, obey all traffic signals and look for traffic.  

Route Description (two loops)    View map

Start in front of convention center in the Grand Plaza
Head East on Convention Way
Turn right onto S. Harbor Blvd.
Turn right onto W. Orangewood Ave.
Turn right onto West Street
Turn right onto Transit Plaza
Turn left onto S. Palm Ct.
Continue towards Convention Center fountain and back to Grand Plaza
Repeat
Finish in front of convention center in the Grand Plaza
Guided Meditation Session
Wednesday, August 10 | 7:30 a.m. – 8:15 a.m.
Anaheim Marriott, Platinum Ballroom 9

This guided mediation session is the perfect way to ease into your morning with a calm, relaxing meditation sure to leave you centered and ready for the day ahead. This session will teach you practices that will help you cope with stress, reduce negative emotions, and increase resilience.

Presented by: Luz Martinez, Founder of Dispatch Wellness
Make sure to check out these areas at conference where we have additional health and wellness sessions.
Professional Development Sessions
Make sure to check out the different sessions in our Wellness in the Emergency Communications Center track. CEU's are available.
Think Tank Sessions 
Don't miss our dedicated Think Tank session on meditation that will teach you about the benefits of mindfulness techniques.
The wellness programming is proudly sponsored by: