Opening General Session
Monday, August 8
8:30 a.m. – 10:00 a.m.
Anaheim Convention Center
Ballroom
Open to all conference attendees and exhibitors. Badge needed for admission.
Keynote Presentation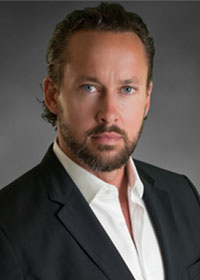 Brent Gleeson
Navy SEAL Combat Veteran, Best-Selling Author, and Leadership, Culture and Engagement Expert
Leadership Lessons for Elite Teams

Brent Gleeson is a Navy SEAL combat veteran with multiple tours to Iraq and Africa and other theaters of war. He has become a successful entrepreneur applying lessons learned on the battlefield and his discipline as a former member of SEAL Team 5 to the world of business and writing.
Using stories of his SEAL Team experiences and his expertise in transforming businesses, Brent's session will focus on leadership and building high-performance teams, as well as cultural and organizational transformation. Brent's 10-principle program is for anyone who wants to lead change and achieve winning results.
Recognitions
Emergency Communications Center Awards Program Winners
Telecommunicator of the Year
Alonda Oates
Jacksonville Fire Rescue, Jacksonville, FL
Sponsored by

Director of the Year
Tina Buneta
Aurora 911, Aurora, CO
Sponsored by

Information Technologist of the Year
Kyle Boeddeker
Kitsap 911, Bremerton, WA
Sponsored by

Line Supervisor of the Year
Cherish Moon
Jeffcom 911, Lakewood, CO
Sponsored by

RF Technologist of the Year
Ron Polluconi
Washington County Consolidated Communications Agency
Beaverton, OR
Sponsored by

Trainer of the Year
Roger Martin
Missouri State Highway Patrol, Jefferson City, MO
Sponsored by

Team of the Year
Charlotte Fire Communications
Charlotte, NC
Sponsored by

Technology Leadership – Large
Snohomish County 911, Everett, WA
Technology Leadership – Small
Tazewell County 911, Tazewell, VA
Opening General Session sponsored by